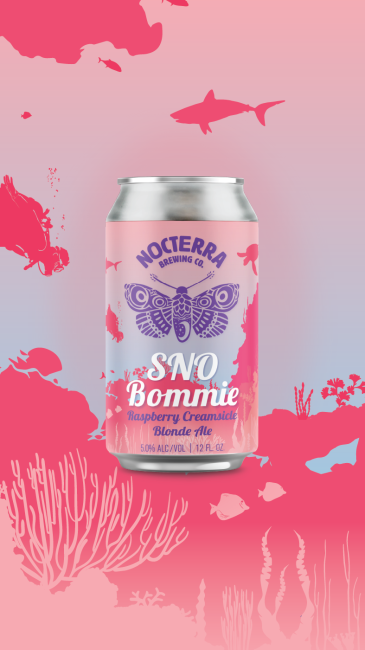 RASPBERRY CREAMSICLE BLONDE ALE
SNO = South North Opal: a lively coral outcrop in the Great Barrier Reef. Plenty of sharks & turtles call this location home along with other bright & colorful ocean life.
This raspberry creamsicle-inspired ale is smooth & creamy with vanilla perfectly complimenting the fresh, fruity raspberry. Colorfully magenta like a tropical coral, SNO Bommie will be a dessert in every glass, having you come back for seconds.
RASPBERRY  |  VANILLA  |  LACTOSE
RASPBERRY
ICE CREAM
VANILLA
FRUITY