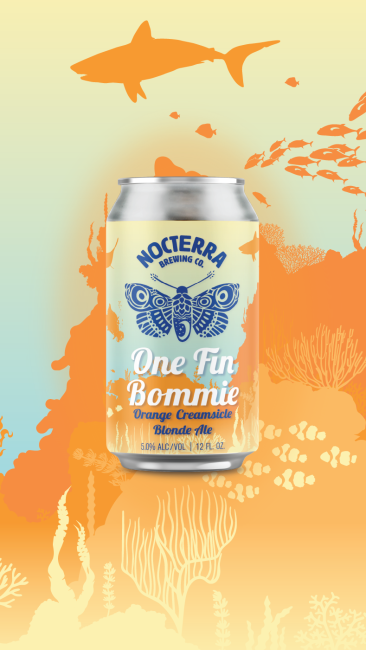 ORANGE CREAMSICLE BLONDE ALE
Deep in the anemones of the Great Barrier Reef, orange clownfish take shelter, while sharks & rays circle overhead. One Fin Bommie is a vibrant outcropping of coral within the larger Opal Reef. This site is a haven for marine life where fish are friends, not food … right?
Fresh orange juice bursts through this ale, rounded out by smooth creamy vanilla beans. With flavors as bright as the color, this creamsicle ale will make you think we melted a frozen dessert right into your glass.
TANGERINE  |  ORANGE  |  VANILLA  |  LACTOSE
ORANGE
ICE CREAM
VANILLA
JUICY